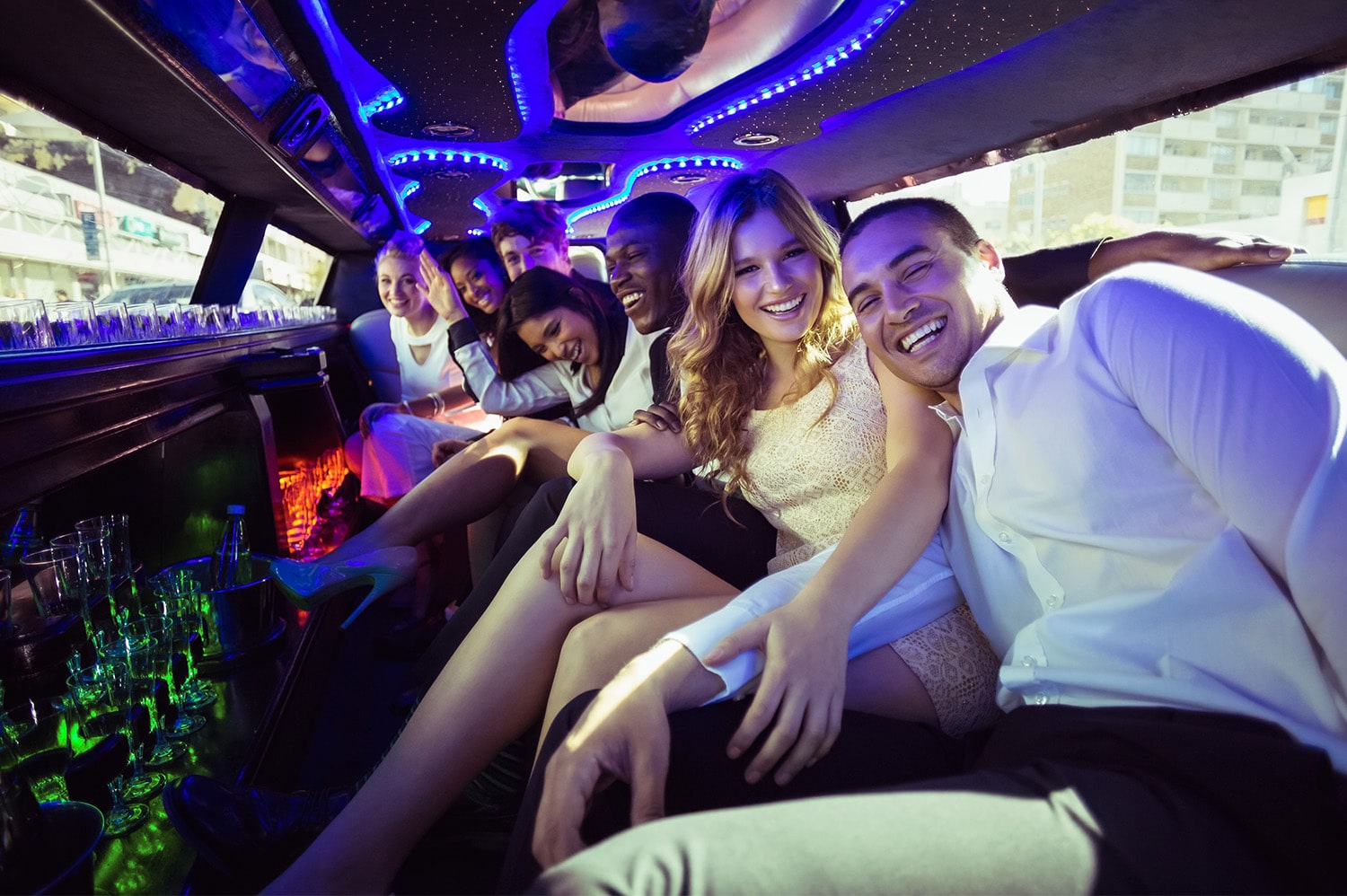 When you choose the right party bus for your night out, it can lead to an unforgettable celebration. From the size of your group to the desired amenities, every element plays a critical role. Whether it's for a wedding party or a date night, here's what you need to know to ensure you find the perfect party bus that aligns with your vision.
Quality is Key
When choosing a party bus for your event, no matter what, quality is the thing you need to consider first. And when we say quality, we mean the quality of the bus company you're going to be hiring from.
You should ensure the rental service has insurance, gets regular inspections, and has licensed and qualified drivers. They should also take the safety of your ride very seriously. One way to easily help you determine if a service is the best for you is if they are strict about the number of people that can be accommodated on rides. If the bus you rent is for only 20 people, but they say that rule isn't strict, the company is not respecting safety regulations nor quality. Go with another company that puts safe and quality service above everything else.
Consider Your Group Size
Of course, the next most important consideration is the size of your group! Getting the right size bus is crucial to ensure the comfort and satisfaction of you and your friends.
If you're only needing transportation for a few people, an Escalade can provide the perfect size transportation while ensuring your evening is a night to remember. For bachelor and bachelorette parties, high school events, or any other event with a mid-size group, a party bus that fits 20 can help your party and arrive in style. Need something even bigger? Don't worry, there are bus rentals that can carry up to 55 passengers to ensure a safe and fun night.
Think About the Vibe of Your Event
Once you have the size of your group, you likely have a few rental options to choose from. So, which is best for your event? The answer depends on your preferences and the vibe you're going for!
Party buses – For a journey that is as fun as the destination, a party bus is the perfect option. They have everything you need to get the party started the second your group hits the road. Bonus: there's plenty of room to dance!
Limo – stretch out in a stretch limo! Not only will you get to enjoy comfort during the drive to your event, but you'll also get to show up in style.
SUV – a luxury vehicle that will put those rideshare cars to shame. This option is perfect for impressing a client, making a date extra memorable, or you just want a chauffeur for the day.
Don't Forget Amenities
Choosing the right party bus for your needs means you need to consider any unique features or amenities you might want on your ride. These can include a state-of-the-art sound system, laser lights, stripper poles, or even a mini bar. If you're planning a themed event, you may also want to ask the company if the bus can be decorated to fit the theme. The goal is to ensure you and your guests have a memorable time, so think about the features that will enhance the enjoyment and make your evening stand out. Look into these items beforehand and inquire with companies before you book your bus rental.
Check Availability and Affordability
Of course, the last thing to ensure your rental is the right fit is ensuring it's available and affordable. Obtaining a few quotes from multiple providers is always a good idea so you can ensure you receive the best price.
Also, make sure you check the availability early on, especially during sought-after dates like weekends in wedding season, as they tend to fill up quickly. By being proactive in obtaining quotes and securing availability, you can make the best decision for your event while staying within your budget.
Ready to Party? Rent a Bus from Tempe Party Bus
By considering these factors when selecting a party bus, you'll be able to choose the perfect vehicle for your group's needs – and ensure everyone has a safe and memorable night together!
If you're looking for a party bus, limo, or fleet, Tempe Party Bus would love to be your chauffeur. Our premium services are affordable – and we make being your designated driver for the night memorable. Bring your favorite beer or drink selection, and let us blast your favorite playlist along the way! We have many different party buses to choose from – we look forward to helping you create a memorable night!
Fill out the instant quote form below, or call us at 480-480-7434.