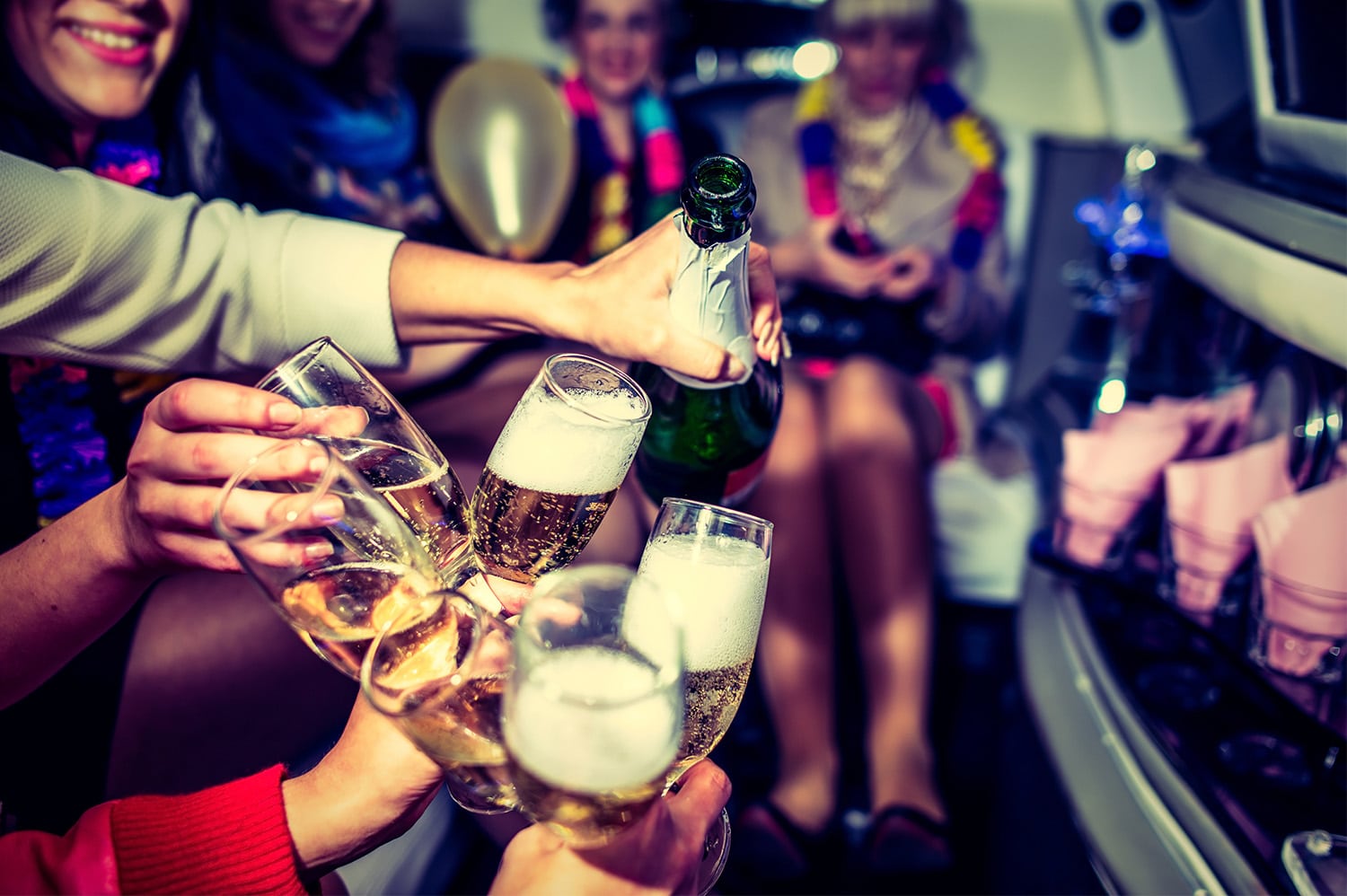 Whether it's for a birthday party, wedding, girl's night out, or bachelor/bachelorette party, renting a party bus is pretty simple! However, there are still some things you should keep in mind. Here are the do's and don'ts you need to know before renting a party bus.
Do:
Ask Questions
Before renting a party bus, you need to make sure the company is going to be the right fit for your needs. Asking questions is a must-do when researching a party bus company. A well-known name might help you whittle down the list of potential companies to choose from, but it won't tell you everything you need to know.
You'll want to ask how long they've been in business, the certifications of their drivers, their insurance, and their safety record. You should also find out information about the condition, age, and cleanliness of their vehicles. You'll want to hire a company that has a fleet of modern properly maintained party buses. These questions will ensure not only you and your guests' safety but also that you pick the perfect fit for your night out.
Bring Decorations, Snacks, and Drinks
While the party bus brings the party to you, you should definitely bring decorations, snacks, and drinks along for the ride. A good party bus company will invite you to make your ride extra fun!
If you're planning a themed party, please bring decorations to make the ride fit the theme. Balloons, banners, and fun accessories for the guests to wear are the perfect addition to your ride. Just remember to clean up after yourself when you're done.
If you think your ride would be better with a little alcohol, you are more than welcome to bring it along! We suggest pre-made mixed drinks, beer, wine, or champagne to keep the mess to a minimum and ease of drinking at a maximum. If you hire Tempe Party Bus, we have designated areas to keep your drinks, and we'll provide the ice and water bottles for everyone.
Come with a Great Playlist
What's a party without some great music? With a party bus, you're encouraged to create your own playlist so you can blast it on the killer stereo and advanced sound system. No listening to the radio at your party! Ask your guests to submit their favorite songs ahead of time so you can create a playlist everyone will love. No matter what you do, just make sure you come with a playlist set up and ready to get attached to the bus's music system!
Be on Time for Scheduled Pickup and Drop Off
When renting a party bus, you want to make sure you're on time for your scheduled pickup and drop-off. Since the party bus rental service providers typically charge an hourly rate, you'll want to make sure everyone gets on board as quickly as possible (and off when it's time to leave). This will help you get the most out of your ride and that the bus price stays within budget.
Don't:
Overlook the Fine Print
When booking your rental, don't assume that if you've already read one contract, you've read them all. Before you go signing anything, you need to read and understand the contract completely. Pay attention to details like cancellation policies, additional charges, and restrictions on food and decorations. Once you've done that, you can feel good about signing a contract you agree with.
Hire at the Last Minute
Ideally, you should be booking your party bus before your planned event. A week out from your event is fine, but earlier doesn't hurt either. Often, people leave booking the party bus to the last minute just to find all the vehicles are booked out. To avoid any inconveniences and ensure you and your party are set for your night out, book in advance so you can ensure you get the best vehicle.
Add Last Minute Guests
If you rent a party bus that fits 30 people, you need to abide by that number when it's time to load up the party. Every bus is built for a certain weight limit and distribution, and going above that isn't safe, and your driver will not allow it. If you're someone who likes to invite others along for the ride, it might be best to get a party bus a bit bigger than you need to accommodate for new friends you pick up along the way. Otherwise, stick to the number you originally booked.
Change the Route Day of
Unfortunately, you can't demand a route change when you're on your bus. Making changes could impact the price or make things stressful for your driver. If you book your party bus and want to make a change before the ride, you'll likely need to get approval from the office in advance. Don't just assume your driver can make changes on the spot.
Renting a Party Bus has Never Been Better with Tempe Party Bus
If you're looking for a party bus, Tempe Party Bus would love to be your chauffeur. Our premium services are affordable – and we make being your designated driver for the night memorable. Bring your favorite beer or drink selection, and let us blast your favorite playlist along the way! We have many different party buses to choose from – we look forward to helping you create a memorable night!
Fill out the instant quote form below, or call us at 480-480-7434.