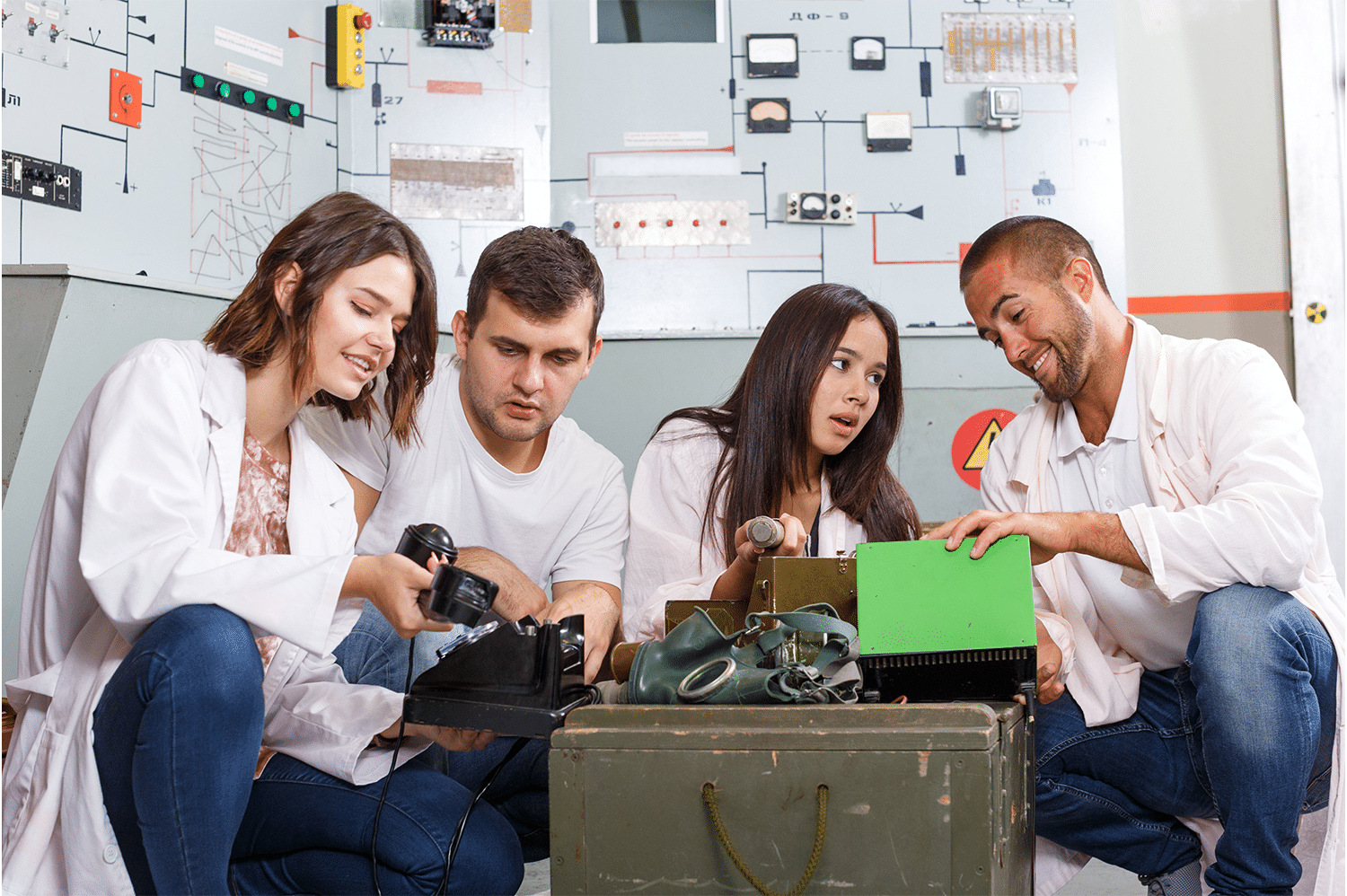 It's time to celebrate your birthday! Not sure what you want to do? Here are some ideas for fun and unique birthday activities for adults around Phoenix you'll love.
Game it Up at Starfighter Arcade
Whether you love arcade games, want to throw a fun 80s-themed birthday party, or are looking for a bit of nostalgia for your birthday, Starfighter Arcade is the perfect place for you. This retro arcade located in Mesa, AZ, offers over 160 rotating vintage games and pinball machines. With unlimited play, you can enjoy a fun night of defending the universe against an alien invasion with friends and family.
If you want to have a private party, Starfighter Arcade will work with you to ensure your special event is the perfect 80s throwback! Party packages offer exclusive access to the arcade with unlimited play on over fifty pinball machines and over a hundred retro games.
Throw Axes at Class Axe Throwing
You've thrown darts, gone bowling, and met at a bar for your birthday. But what's one of the most unique birthday activities for adults you probably haven't tried? Throwing some axes!
Head over to Class Axe Throwing in Tempe for a unique birthday experience you and your friends won't soon forget. You and your party will spend one hour becoming intimate with a 1.5 lb. piece of whirling wood and metal as you learn, practice, and then compete in a group tournament that will result in crowning the ultimate champion of axe throwing. Don't worry, you won't be throwing blind – before you start, one of their experts will show you how to safely handle an axe and give you tips on how to nail that bullseye. With an adult birthday party like this, you'll be sure to generate memories, videos, and photos to treasure for years to come.
Race at the Octane Raceway
On your mark, get set, GO! The Octane Raceway in Scottsdale is perfect for those looking for something a little more fast-paced. Choose between their adult party packages on bronze, silver, and gold. No matter what you choose, you'll enjoy at least one kart race with your party, provided appetizers and soft drinks (don't worry, they also have a bar if you want to pay for a drink) and a one-hour game card each.
Escape an Escape Room
If you're looking for birthday activities for adults that will be equally fun and challenging, head to an escape room! An escape room is a physical adventure game where participants are placed into a room and have to use teamwork along with elements of the room to solve a series of puzzles. So, you'll get your story, you'll find clues, and you'll simply "escape." Sounds easy? Just wait. Oh, and did we mention there's a time limit?
Book a room with your friends (maybe some of your cleverer and puzzle-loving friends), and when you finish, head out for dinner to celebrate after.
Get Dinner and a Show at Arizona Broadway Theatre
Sometimes, you just want to hang out with your partner or friend and keep it a little more simple for your birthday. But keeping it simple doesn't mean you have to stay in and do nothing! Instead, spend your birthday night at the Arizona Broadway Theatre in Peoria.
From classic Broadway favorites and blockbuster musicals to pop culture and comedy, Arizona Broadway Theatre produces high-caliber musical productions with local and national talent to provide the best entertainment in the Phoenix Metropolitan area. They do plays like The Wizard of Oz, On the Town, Charley and the Chocolate Factory, and Clue the Musical (the last three mentioned will be performed at the theater in 2024!). You can also enjoy dinner at the theatre two hours before curtain time. So if you love theater and supporting the local community, book tickets with a loved one and enjoy dinner and a show!
Party it Up on a Party Bus
Whether you want to dance the night away, bar hop, or party in a unique way, you should do it in style! Rent a party bus and celebrate the way you should. After all, party bus rentals were built for celebrating. You can pre-game on the bus, get dropped off at your favorite bar or club, get picked up, go to the next one, rinse, and repeat until the sun comes up or you're ready to head home. You'll never have to worry about ride share costs or designated drivers, just about how to enjoy your party to the fullest!
It's Time to Start Celebrating
We hope these birthday activities for adults inspire you to try something new for your birthday. If you're looking for a party bus, Tempe Party Bus would love to be your chauffeur. Our premium services are affordable – and we make being your designated driver for the night memorable. Bring your favorite beer or drink selection and let us blast your favorite playlist along the way! We have many different party buses to choose from – we look forward to helping you create a memorable birthday party!
Fill out the instant quote form below, or call us at 480-480-7434.