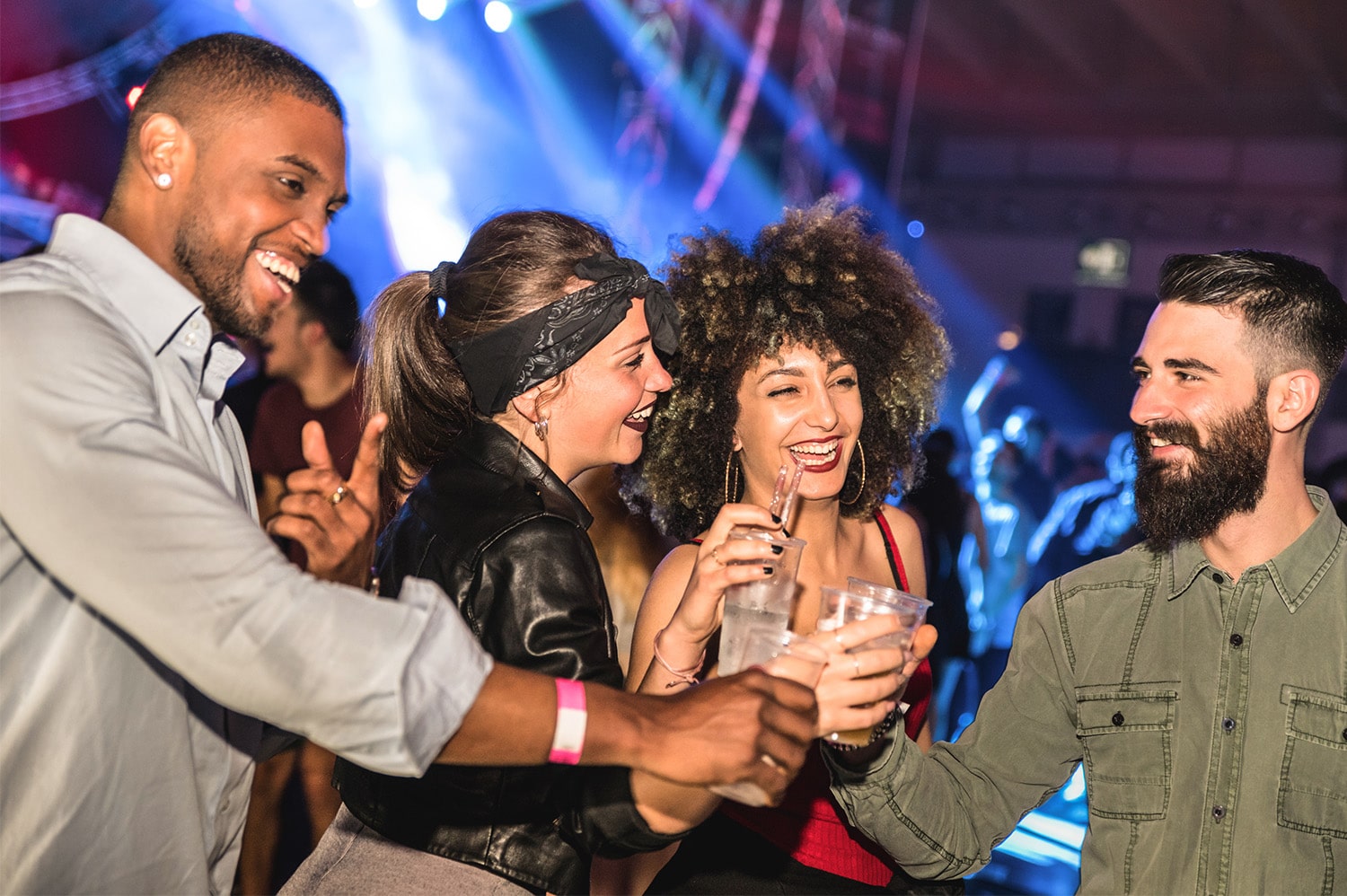 A party bus rental makes every drive a good time! But where should your destination be? Here are a few ideas to help you decide.
Restaurant
When you think about party bus rental, your first thought might not be to use it for a night out to a restaurant. But what's perfect about this is it can be your final destination or a stop along the way. Whether you're celebrating a birthday, graduation, big milestone or just a night out with some friends, a limousine or party bus is the perfect way to arrive in style.
The best part? There's no worrying about where to find parking! Your driver will be able to drop you off right at the restaurant. When you're done enjoying your food, you can hop back in your bus or limo and head to your next destination.
Brewery Hopping
If you want to  spend your afternoon with your friends drinking beer, brewery hopping is a great time.
The problem? Finding that one person willing to be the designated driver. The solution? A party bus rental! Your entire group will be able to sit in the Arizona sunshine and enjoy a cold beer at each place you visit. No pressure of assigning designated drivers and no worries about how you'll get home or how much a ride share will cost. Not to mention, keeping everyone together when you arrive and leave makes for a fun experience.
Baseball Game
Got a Diamondbacks game you want to see? Make it a party and hire a party bus. With a party bus, you have a designated pre-game spot, a safe and fun way to get to the game, and an easy way to get out when the game is over. No need to stress over who will do the driving after the last inning and brave the traffic. You and your group can stack back up into the bus, and the driver will take you home.
Concert
Whether it's Taylor Swift or Morgan Wallen, hiring a party bus rental to get you to your concert is only going to make the concert experience that much better. From the tailgate to the show to going out after, nothing tops off an amazing concert than jumping into a limo or party bus when the show is over! And like with the other activities on this list: there's no need to stress about where to park or how much parking is going to cost you.
Clubbing
Is it really right to write this list and not suggest going to nightclubs? That's what limos and party bus rentals were made for! And nightclubs are a popular go-to for a reason. The vehicle is an easy and effective way to get the party started early.
You don't need to waste any time waiting in traffic. With a party bus, you'll have all the music, lights, and space you'd need. You can also bring your own alcohol and we'll provide the ice to keep things chilled and water bottles to keep you hydrated.
Waiting for a cramped ride share? Not with us. Whether you want to hit one nightclub or several, you'll spend more time having fun and getting where you want faster with ease. And when the night is over, your driver takes you home.
Spa
Not the partying type? Rent a party bus or limo and get a self-care day in for you and your friends. After all, you deserve to fully treat yourself on your spa day. So use every moment to go the extra mile to pamper yourself! Start your day by having your vehicle take you and your friends to brunch and then hit up the spa afterward.
A spa day is all about leaving the stress behind. So leave the worrying to your chauffeur. They can get you to your appointment and deal with traffic. All you need to do is sit back, relax, and enjoy the ride with friends.
Tourist Hot Spots
Got a group of out of towners? Explore the city the best way you can – in a party bus! No matter the tourist attractions you want to visit, this will make it easy to get your group (big or small) in one spot to enjoy what Phoenix and the surrounding area has to offer.
Time to Get the Party Started
The world is your oyster…and a party bus rental is the perfect way to guide you around! If you're looking for a party bus, Tempe Party Bus would love to be your chauffeur. Our premium services are affordable – and we make being your designated driver for your excursion memorable. Bring your favorite beer or drink selection and let us blast your favorite playlist along the way! We have many different party buses to choose from – we look forward to helping you create a fun memory!
Fill out the instant quote form below, or call us at 480-480-7434.