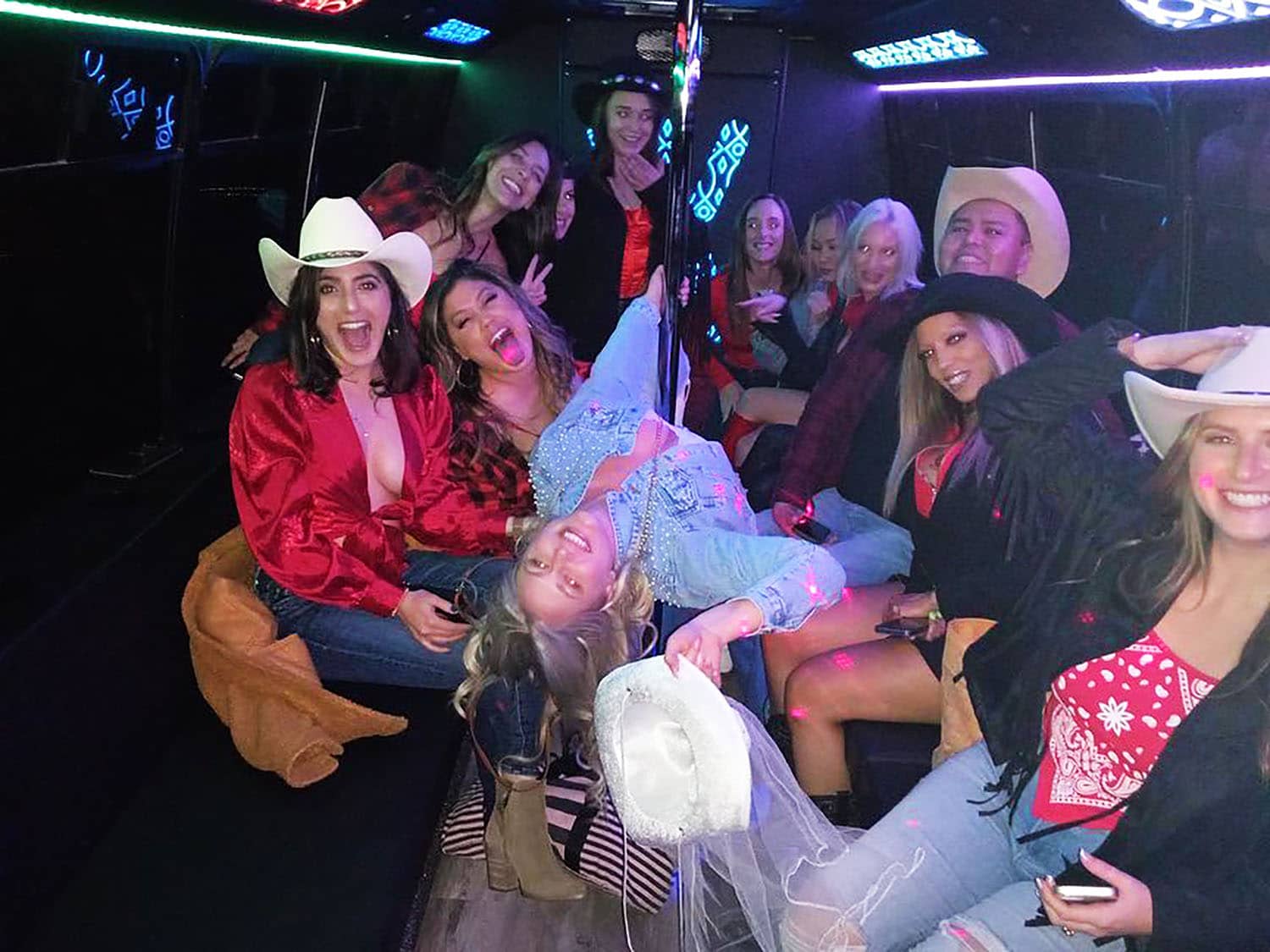 Riding on a party bus is a unique and exciting experience that can make your event or celebration even more memorable. Whether you're planning a birthday party, a bachelor or bachelorette party, or a corporate event, a party bus can add an extra level of fun and excitement to the occasion. When you decide to take your party out on a party bus, you can almost be sure you will have the majority of your guests experiencing it for the very first time. Which will make your event even more memorable for them. After the event you will have guests talking about your party for months and years to come!
We want to help you make the most out of your party bus experience. Therefore, we have compiled a list of some things you can keep in mind to make your experience even more exciting and memorable!

First and foremost, it is important to choose the right bus and the right company for your event.
Not all party buses are created equal, and it is important to find one that suits your needs and budget.
When choosing a party bus first consider the size of the bus to ensure it fits your party needs. You will want everyone to be comfortable in the vehicle while enjoying the ride or commuting to your stops. Next, the amenities the bus and company offers are a fun consideration. Some of the important amenities to consider include a sound system, lighting, and a bar. And, finally, the company's reputation for safety and customer service are important. Read reviews and visit with the company to ensure you feel comfortable with your selection.
You can Check Out Our Fleet to see which one best fits your event!

Once you have chosen the perfect party bus for your event, it is time to start planning the details of the actual event!
One of the most important things to consider is the guest list. Make sure to invite only those people who will contribute to a positive and enjoyable atmosphere. It is also a good idea to set a dress code or a theme for your guests, so that everyone is on the same page when it comes to attire for your event. This also creates your party vibe when you start to show up at locations.

When planning your party bus event, it is important to consider the route and stops. You will want to choose a route that takes you through some of the most interesting and exciting areas of the city, and you may also want to plan a few stops along the way. Having your schedule and stops planned ahead of time will also help your guests know when they should be ready to get on the bus for the next set of fun. People will often make a stop or two for drinks before they arrive at their main event of the night. This gives you the opportunity to flaunt your party around the city!
Check out the some ideas regarding Tempe Night Life and check here for more Bar Hopping Ideas. You can also ask us during scheduling for itinerary recommendations to help plan your night!

Another key aspect of a successful party bus experience is the music and decorations.
A good sound system and a well-crafted playlist can help to set the tone for the event and keep the party going. You can even ask your guests to submit their favorite songs ahead of time to create a playlist that will include all of your guests. If the event has a special guest you are celebrating, the music can be focused on times spent together or other ways to highlight and celebrate that person.

Decorations and lighting will help make the bus atmosphere fit with your party theme. You can decorate the bus with balloons, streamers, and other party decorations, and choose lighting that complements the overall theme of the event. Don't limit decorating for just the bachelor and bachelorette parties, decorations are great for all occasions and it is the first thing that will get your guests excited about their experience.


Food and drinks are also an essential part of any party bus experience.
Be sure to bring enough snacks and drinks to keep everyone happy. Plan out the types of beverages you would like to have available in the party bus. Consider what mixers you will need and make sure you will have the right storage space to keep the drinks you have cold. Depending on your route, you can prepare more or less drinks and snacks based on your stops.

Now get ready for the fun!
As you can see, there is not a lot of work to have a great event on a party bus. It is a great way to add extra fun and excitement to any event or celebration. With a little planning, you can make the most out of your party bus experience.

We will help you let loose and have a good time with your guests. We want you to relax and enjoy the experience.

Get a free instant quote by filling out the form below.