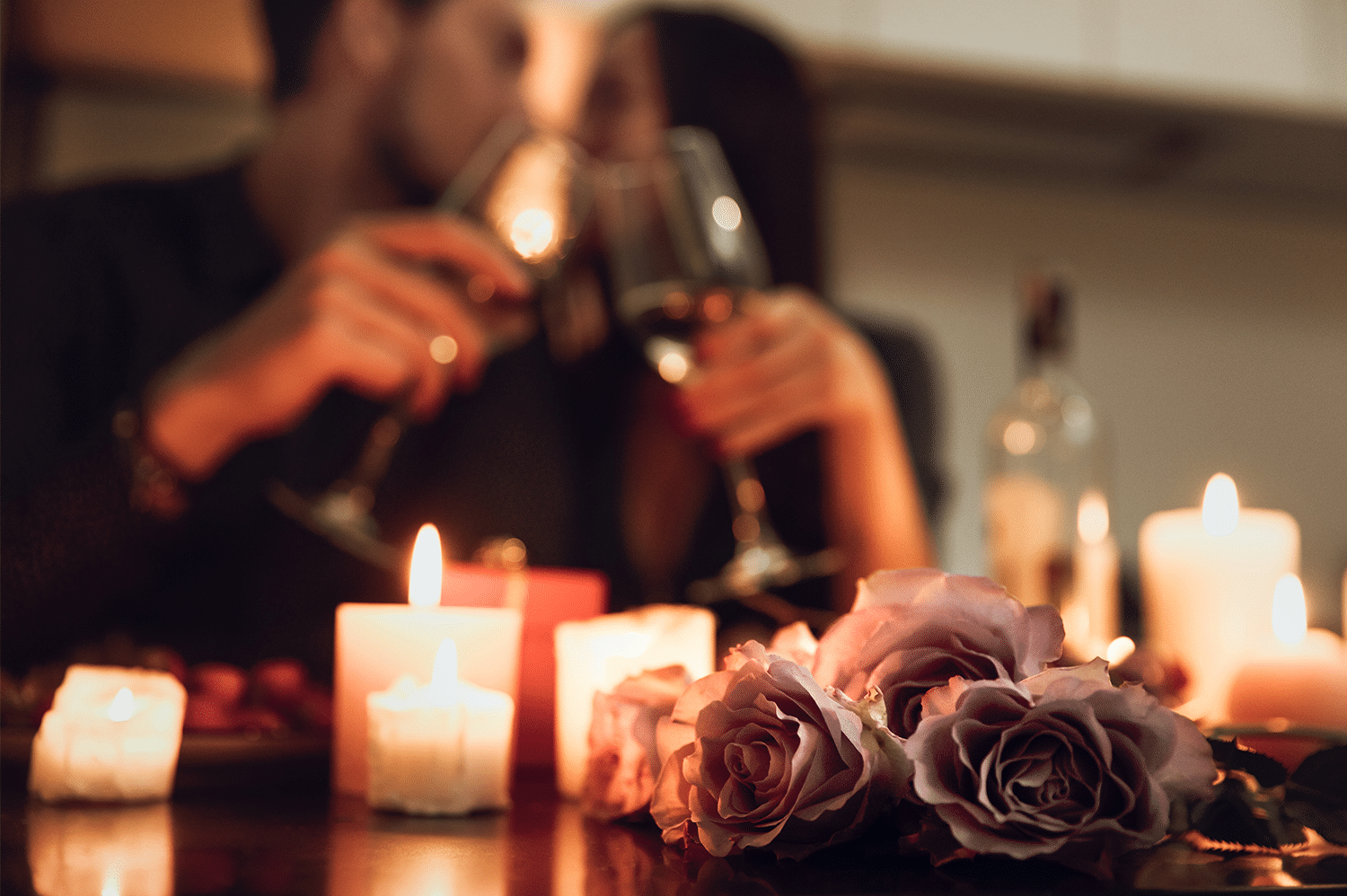 Been a while since your last date night? Time to clear the calendar and plan something extra special! Here are some tips to help you make your next romantic night out one to remember.
Think Outside the Ordinary
To make date night truly special, you're going to have to think outside the box. You and your honey might love the steakhouse 15 minutes away that has great steaks and mashed potatoes, but this is date night. And tried and true just doesn't cut it here.
Old favorites can be fun, but not when you visit them all the time. So make an effort and try something new! Go take a cooking class or a painting class, go to a comedy club, or take a ride in a hot air balloon – the ideas are endless.
Make it a Date Day
We said date night, but why not make plans in the day? This can be especially helpful if you're both leading busy lives and find you're pretty tired when evening rolls around.
There are plenty of date ideas to enjoy during the day, especially around Phoenix! Have a date morning that starts with a hike and ends with a brunch. Or get adventurous and take a guided ATV tour. If you're looking for something less active and adventurous, consider checking out an art museum together or enjoying a picnic at a park.
Make it a Surprise
If your significant other has been stressed out about work, kids, or other commitments, help them forget their troubles by planning a complete date night surprise.
Take it upon yourself to line up a babysitter, order a car for the night, and make a reservation at a great restaurant (either their favorite or something new and fun). To really help set the mood, kick off the surprise with fresh flowers or their favorite bottle of liquor. Then, all you have to do is tell your love that you've made plans and what time they need to be ready. When the car pulls into the driveway to pick you both up, your significant other will already be knocked off their feet!
Keep Devices Turned Off
Phones nowadays are pretty incredible – there is a whole world of information at our fingertips whenever we want it. Unfortunately, phones can also be pretty distracting. A quick glance at a cell phone can turn into a prolonged silence while each person stares at their device. And truth be told, that's no way to spend your romantic night out.
It's time to get back to the good old days when we didn't stare at our phones on dates! For your night out, make a promise to each other to keep phones silenced, and, even better, stored away in pockets or purses only. Make a commitment to only check them once or twice for emergencies. Otherwise, go device-free.
Steer Clear of Kid or Chore Talk
Now that phones are away, take the first ten minutes of your date to get the boring chatter out of the way. Discuss the upcoming parent-teacher meeting, how the trash bins need to be brought in, or how the toilet needs to be fixed. Then, put a stop to regular household talk. This can be picked back up another time.
Instead, reconnect! Find out what's going on in each other's lives outside of being parents or roommates. Talk about how you've both been feeling, what goals you have, or anything else that helps you get back to feeling like a couple rather than just two people that live in the same space.
Exchange Love Letters
For some, expressing mushy feelings is easier done through writing. So, make it romantic by writing and exchanging love letters. This can be done before or after your big night out to start or bring the evening to the perfect close.
Of course, there's nothing saying you have to exchange them, either. Instead, you could surprise him or him with a letter just from you. Share your feelings and your hopes for the future with them. If you give it to them at the beginning of the night, it will set the tone for the evening and reinforce the strong feelings you have for each other. It will also make for a beautiful keepsake of the night.
Hire A Limo Service
You both deserve to cut loose and enjoy yourselves on your date night. We mentioned hiring a car service earlier, but why not kick things up a notch by hiring a limo service?
A limo is sure to make your romantic night out a special evening you both won't soon forget! You will get picked up, you can have a glass of champagne in the limo, and then get driven around for the evening. Not only will you and your significant love the luxurious ride, but you can both enjoy yourselves without worrying about traffic, parking, or who will drive home.
Ready to Have the Most Special Date Night?
If you're ready to rent a limo for your special night out,  Tempe Party Bus would love to be your chauffeur. Our premium services are affordable – and we make being your designated driver for your excursion memorable. Bring your favorite champagne or drink selection, and let us play your romantic playlist along the way! Whether your date is in Phoenix, Tempe, or somewhere else in the valley, we look forward to helping you create a lasting, romantic memory!
Fill out the instant quote form below, or call us at 480-480-7434.